School Uniform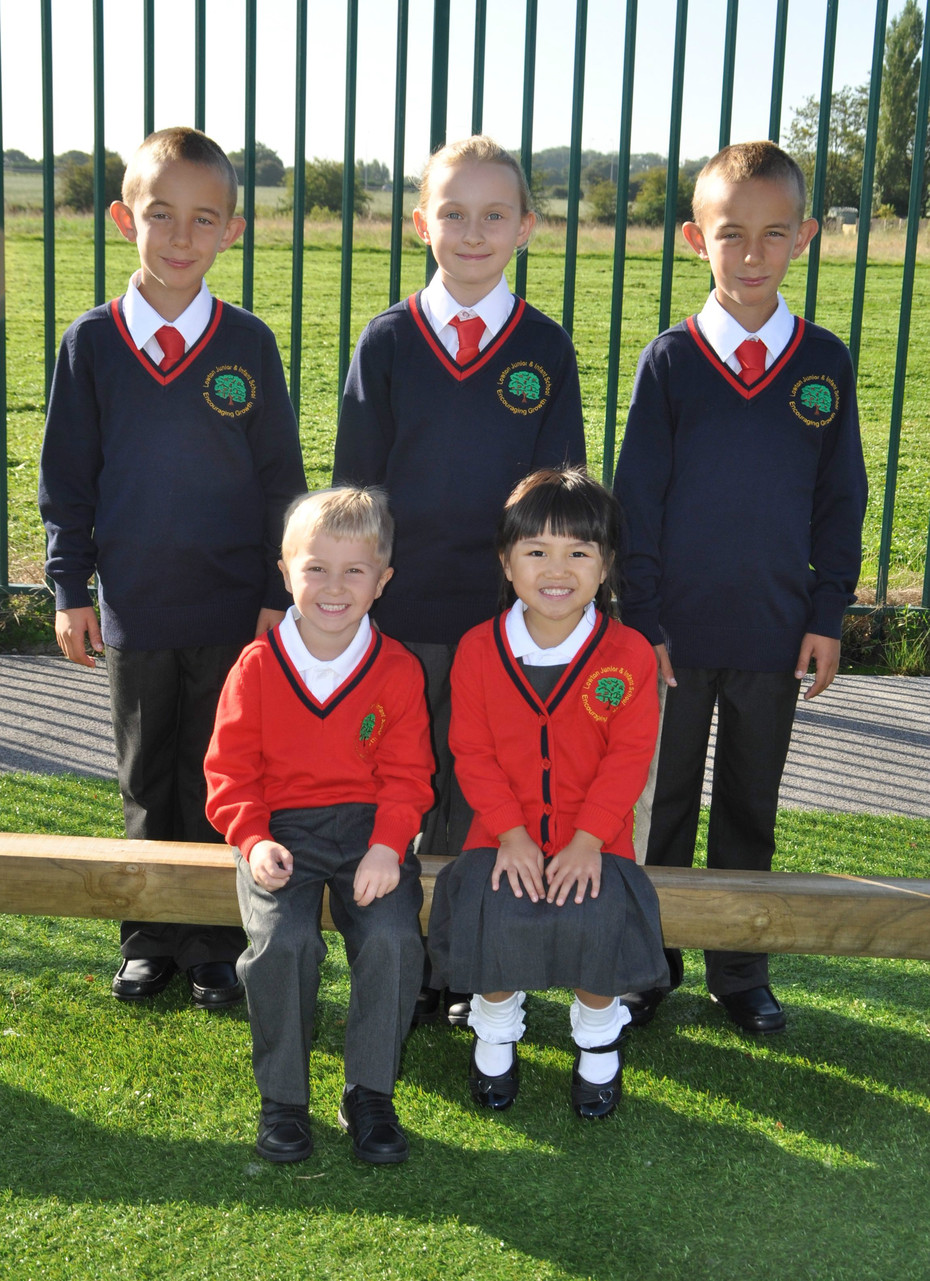 It is essential that you put your child's name in every item of uniform, including their shoes! Our school uniform for Reception to Year 5 Inclusive consists of the following items:-
Red Jumper/Cardigan edged in blue with school logo
White Polo Shirt – This can be either plain or with a school logo
Grey Trousers or Shorts for Boys
Grey or Red Tartan Skirt or Grey Trousers for Girls
White/Grey Socks or Grey/Red Tights for Girls, Grey Socks for Boys
Girls are also allowed to wear Grey or Red Tartan Pinafores or Red Gingham Summer Dresses
Black Shoes
(Please can we ask that your child does not wear shoes with high heels or platforms)
Our school uniform for Year 6 consists of the following items:-
Navy Jumper with logo
White Shirt
Red Tie
Grey Trousers or shorts for boys
White/Grey Socks or Grey Tights for Girls, Grey Socks for Boys
Grey skirt or trousers for girls
Black shoes
(Please can we ask that your child does not wear shoes with high heels or platforms)
Our Indoor PE kit consists of:-
White T Shirt – plain or with a school logo
Red or Black Shorts
Black Pumps
Our Outdoor PE kit consists of:-
White T Shirt - plain or with a school logo
Black Hoodie or Black Jumper - please can these be plain with no brand logo/stripes
Black Joggers - please can these be plain with no brand logo/stripes
Black trainers
Our school uniform is available from Impressions in Golborne and A & H Rosenfield in Leigh Market
Please ensure each items of your child's uniform is clearly labelled with their name. Thank you
The following items can be purchased from school at a cost of £6.50 each :-
Book Bag
Cap
Pump Bag
We ask that you do not send your child with a rucksack or larger school bag as they do not fit in their trays.
Re-cycling School Uniform
We have a re-cycling rail with a stock of good quality school uniform which parents donate to.
If your child has grown out of uniform please do not hesitate to call in and have a look on the rail.